New Weight Loss Procedure Only in Draper

May 05, 2016 12:59PM, Published by Kelly Cannon, Categories: Local Life
---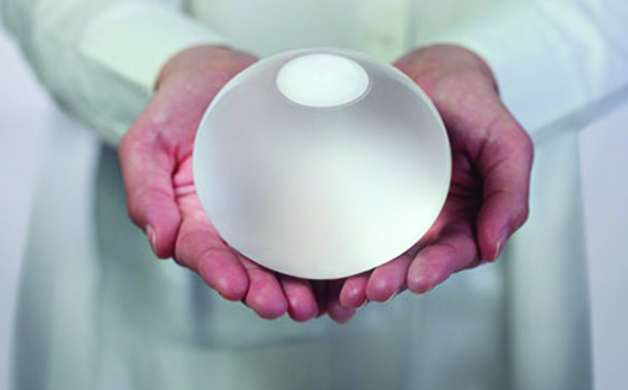 ---
---
By Kelly Cannon | kelly@mycityjournals.com
Draper - Currently in the state of Utah, there is only one place patients can receive a new weight-loss procedure that is less evasive than traditional gastric bypass. Called the intragastric balloon, this new procedure was approved by the Food and Drug Administration a year ago, and the Lone Peak Surgery Center in Draper is the only place in Utah offering it. 

Dr. Walter Medlin is the physician doing these procedures. He explained the way the intragastric balloon works. A balloon filled with saline is placed in the stomach for six months. During this time, the patient feels fuller while eating less food, causing weight loss. 
"They end up eating one half to two thirds the amount of food and they feel full," Medlin said. "It's not like other diets where you feel hungry and you're trying to white knuckle it." 
The procedure itself is less evasive than other forms of weight loss surgery.
"There's not much prep involved," Medlin said. "You get an IV anesthesia, so you're sleepy, but you're still breathing, so there's no need for a breathing tube," Medlin said. "We go in and take a look around [the stomach], and if everything looks good and there are no active ulcers, we place the deflated balloon in."
The balloon is filled with saline until it's the size of a grapefruit. During the six months it is in the stomach, the patient has regular check-ups with the doctors, typically six to 10 times during the period. The patient also has to continue to take acid blockers to reduce the amount of acid in the stomach that may damage the balloon. 
"It does require care and management," Medlin said. 
After six months, the doctors deflate the balloon and extract it using a special tool. However, the care doesn't stop there. The patient continues to receive medical support for an additional six months after the balloon is removed. All throughout the year, the patient is taught how to live a healthier life, including stress management, healthy eating and healthy exercise.
"It's about making positive health choices, even if the weight comes back," Medlin said. 
So far, Medlin has performed eight of these procedures, and he's viewed them as successful. However, he said patients' expectations typically exceed what is to actually be expected.
"Those with average results can be disappointed," Medlin said. 
Medlin said the weight typically stays off for about two years. However, some patients, after losing the weight, may qualify for a more permanent surgery such as gastric bypass. 
"This is something that is in b